Pro-Life
Pro-Lifers
Catholic Pro-Life
Anti-Abortion
Abortion
'Termination of Pregnancy'
Contraception
Contraceptives
Birth Control
Artificial Reproduction
IVF
In Vitro Fertilization
Offspring
Children
Euthanasia
Killing
Murder
Defense of Life
Right to Life
Myth of Overpopulation

Notice: Clicking above link leaves this site
Topic: Pro-Life
(click links below)
---

For Catholic Teachings, Try...
» Abortion [Includes: Scope of Abortion, Is Abortion Really a 'Right' or a 'Choice'?, Abortion Kills, The Unborn Baby, Abortion is a Grave Sin, Risks & Aftermath, The Abortion Procedure, Abortion & Rape, There is Help for Women Considering Abortion, More...]
» Life Issues (Reflections) [Includes: Abortion, Euthanasia, Artificial Reproduction, Attacks Against Life, Contraception, Defense of Life, Right to Life, Sterilization, Suicide, Etc.]
» Organ Donation: Act of Charity or License to Kill? [Flier]
» Abortion, Contraception, Euthanasia (Moral Teachings / Apologetics)

For Other Catholic Information, Try...
» How Catholics Harm The Pro-Life Cause & What Can Be Done: Using The Blessed Virgin As Our Guide (User-Submitted Article)
» The Wrong Side of Goodbye / Many Tears Ago: Reflections on Abortion (User-Submitted Article)
» Machinations Of Our Mortal Enemy (User-Submitted Article)
» Marriage, Family & Home (Reflections)
» Sacrament of Marriage [Includes Information on the Primary Purpose of Marriage - Can. 1013 § 1: "The primary end of marriage is the procreation and education of children"]
» We Need More Housewives (A MyCatholicSource.com 'Exclusive Article')
» Baptism of Aborted Babies ('Other Thoughts On Abortion' Page)
» Components Derived From Aborted Babies Used in Vaccines - Try: 'Vaccination Myths' (User-Submitted Article) [See: "Fourth Myth: There is never anything to object to morally concerning vaccinations"]
» Topic Pages: Contraception / NFP | Infertility | Abortion
» Prayer Counter For the Unborn (Catholic Activities Section)
» Recent Issues: Catholic News & Opinion | Catholic News & Opinion Archive
---
---
Looking For Something Else?
Click Link Below For...
Guide To My Catholic Source.com
Please Help!
---
Try Here For Great Catholic Apps!













My Crucifix
For the iPad®, iPhone®,
and iPod touch®...

For the iPad®...











---
Referral/Incentive Program - Shop At Other Sites To Support This Site!
Note: For pricing, availability, shipping, product & seller info. click links below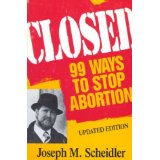 Closed: 99 Ways to Stop Abortion [Book] (Click to buy & for more info.)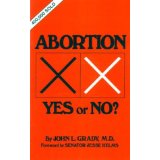 Abortion: Yes or No [Book] (Click to buy & for more info.)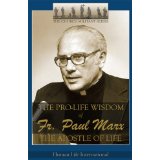 The Pro-Life Wisdom of Fr. Paul Marx [Book] (Click to buy & for more info.)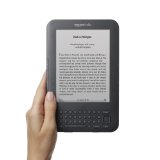 Kindle (Click to buy & for more info.)

GPS Navigator (Click to buy & for more info.)
Thousands More Items To Choose From! - Click Here To Shop By Category
---
---