Abortion
Abortions
Abortion Clinic
Abortionist
Fetus | Fetuses
Embryo | Embryos
Unborn Child
Baby | Babies
'Termination of Pregnancy'
'Induced Termination of Pregnancy'
'Evacuation of the Uterus'
'Unplanned Pregnancy'
'Inconvenient Pregnancy'
Unwanted Pregnancy
'Right to Choose'
Roe v. Wade
'Pro-Choice'
Pro-Life
Right to Life
Killing of the Unborn
Abortion Kills Children
Aborted Child
Fetal Development
D & E (Dilation and Evacuation)
D & C (Dilation and Curettage)
Suction Curettage Abortion / Suction Abortion
Saline Abortion / Salt-Poisoning Abortion
Prostaglandin Injection
Hysterotomy
D & X (Dilation and Extraction) / Partial Birth Abortion
'Birth Control' / Abortifacient
'Abortion Alternatives'
Possible Side Effects of Abortion
Possible Health Risks From Abortion
Consequences of Abortion
Health Dangers of Abortion
Abortion & Sterility
Abortion & Cancer
Canon 915
Can. 915
Help For Pregnant Women
Adoption

Notice: Clicking above link leaves this site
More Info. | Problem with link?
---
Reminder: We condemn abortion-related violence. Do not inflict violence on those who procure, advise, or participate in abortions. Material provided for informational purposes only and is not comprehensive. Some items may be graphic in nature. We are not responsible for - or qualified / intending to give - medical advice. We make no guarantee regarding any item herein. We are not liable for any occurrence which may result from using this site.
---
Topic: Abortion
(click links below)
---

For Catholic Teachings, Try...
» The Scope of Abortion [Incl. Statistics, Abortion by Race, Abortion by Religion, Etc.]
» Abortion: Calling It By Its True Name
» The Abortion Procedure [Incl. Methods of Abortion, After An Abortion]
» Abortion: Its Risks & Aftermath [Incl. Abortion is Not Safe, Harmful Effects of Abortion on Women, Other Harmful Effects of Abortion]
» Is Abortion Really a 'Right' or a 'Choice'? [Incl. Everyone Has the Right to Life, Abortion is the Taking of Another Human Life, No Law Can Truly Legalize Abortion, Abortion & The "Don't Impose Your Morality" Argument, A Mother Has No Right to Take an Innocent Life, The "It's My Body" Argument, Women Have Choices Other Than Abortion, Abortion is Not a Solution, Abortion is Unnecessary, Abortion is Evil, Abortion Offends God, The 'Pro-Choice' Position is Deceptive and Untenable, The "I Am Personally Opposed, But..." Argument]
» There is Help for Women Considering Abortion
» Other Thoughts on Abortion [Incl. Aborted Babies & Baptism, Taxpayer Funded Abortions, Etc.]
» Life Issues (Reflections) [Includes: Abortion (Incl. 1983 Code of Canon Law, Can. 1398: "A person who procures a completed abortion incurs a latae sententiae excommunication"); Abortion / Euthanasia; Attacks Against Life; Baptism of Aborted Fetuses; Right to Life; Taking of (Innocent) Life is Forbidden; Unborn in Holy Scripture; Etc.]
» Contraception (Incl. Abortifacient Properties of Contraception)
» Abortion / Euthanasia (Moral Teachings / Apologetics)

For Other Catholic Information, Try...
» The Unborn Baby [Incl. Life Begins at Conception, An Unborn Baby is Different from its Mother, Fetal Development Facts, Other Facts Regarding the Unborn]
» The Gift of Life: Life Facts
» Recent Issues Involving Abortion...
Catholics have an 'absolute duty' to oppose abortion ['Every Catholic Must Oppose Certain Things', 8/10]
Growing body of evidence shows that increased access to abortion means more, not fewer maternal deaths ['Call them on it', 8/09]
Abortion more deadly to black Americans than the seven leading causes of death [10/09]
Brazilian Archbishop on Pro-Abortion Politicians [12/09]
Refresher: Holy Communion & Public Sinners / Canon 915 [11/09]
'Pro-Choice' Advocates Want Abortion, Not a Real Choice [They Don't Really Want Choice, 3/09]
"I personally would never kill my children, but..." [7/09]
'Pro-Choice' Advocates Are Really Anti-Choice / Pregnancy Doesn't Just Happen - The Real Choice (whether to engage in the marital act) Was Made Before Becoming Pregnant [You made the choice, 9/09]
Cardinal-designate Burke says Catholics have "a very serious moral obligation in voting to vote for those candidates who would uphold the truth of the moral law, which of course also serves the greatest good of everyone in society"; Prelate notes that Catholics "can never" vote for pro-abortion candidates [Selected News Link, 10/29/10]
==> More...
» Sacrament of Marriage [Includes Information on the Primary Purpose of Marriage - Can. 1013 § 1: "The primary end of marriage is the procreation and education of children"]
» Marriage, Family & Home (Reflections)
» Topic Pages: Pro-Life | Contraception / NFP
» Ten Commandments [Note: Fifth Commandment - "You shall not kill"]
» How Catholics Harm The Pro-Life Cause & What Can Be Done: Using The Blessed Virgin As Our Guide (User-Submitted Article)
» The Wrong Side of Goodbye / Many Tears Ago: Reflections on Abortion (User-Submitted Article)
» Machinations Of Our Mortal Enemy (User-Submitted Article)
» Abortion / Prayer Counter For the Unborn [.pdf file]
---
---
Looking For Something Else?
Click Link Below For...
Guide To My Catholic Source.com
Please Help!
---
Try Here For Great Catholic Apps!













My Crucifix
For the iPad®, iPhone®,
and iPod touch®...

For the iPad®...











---
Referral/Incentive Program - Shop At Other Sites To Support This Site!
Note: For pricing, availability, shipping, product & seller info. click links below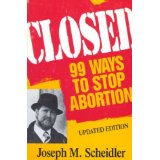 Closed: 99 Ways to Stop Abortion [Book] (Click to buy & for more info.)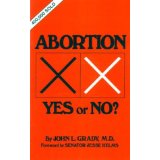 Abortion: Yes or No [Book] (Click to buy & for more info.)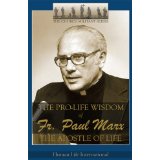 The Pro-Life Wisdom of Fr. Paul Marx [Book] (Click to buy & for more info.)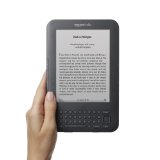 Kindle (Click to buy & for more info.)

GPS Navigator (Click to buy & for more info.)
Thousands More Items To Choose From! - Click Here To Shop By Category
---
---