Feast Days
Feasts
Catholic Feast Days
Catholic Liturgical Feasts
Catholic Feasts
Catholic Holy Days
Catholic Holidays
Holy Days of Obligation
Ecclesiastical Feasts
Catholic Liturgical Calendar
Christmas
Easter
Feast of the Ascension of Jesus Christ
Feast of the Assumption of the Blessed Virgin Mary
Feast of the Immaculate Conception of the Blessed Virgin Mary
Feast of All Saints | All Saints Day

Notice: Clicking above link leaves this site
Topic: Feast Days
(click links below)
---

For Feast Days Info., Try...
» Liturgical Feasts [Includes Options To Search Feast Days]
» 'Saintly Reference' (Feast Days From the Roman Martyrology) [Includes Search Options]
» Holy Days of Obligation (U.S.)
» Fliers: Sundays of the Year / Moveable Feasts: 2000 A.D. - 2050 A.D. | Moveable Feasts: 2000 A.D. - 2050 A.D.
» Traditional Liturgical Calendar
» Liturgical Year / Feast Days (Q & A, Resources)

For Other Catholic Information, Try...
» Topic Pages: Catholic Calendar | Catholic Liturgical Year | Christmas | Easter
» Traditional Prayers & Practices
» Happy St. Valentine's Day (Coloring Page)
» Also Try Saints4U - "A Treasury of Saint Names, Patrons & Feasts!" (A MyCatholicSource.com App)
---
---
Looking For Something Else?
Click Link Below For...
Guide To My Catholic Source.com
Please Help!
---
MyCatholicSource.com Presents...
Traditional Saint Names For Catholics
NOW AVAILABLE!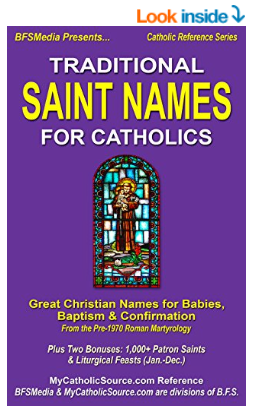 + + +
Great Christian Names for Babies, Baptism & Confirmation From the Pre-1970 Roman Martyrology, Plus Two Bonuses: 1,000+ Patron Saints & Liturgical Feasts (Jan.-Dec.)
Contains over 6,400 listings - including 4,500+ from a pre-1970 Roman Martyrology, 1,200+ patron saints, and hundreds of liturgical feasts (traditional & new) - containing about 2,000 distinct names total. Includes a variety of convenient lists - e.g. alphabetical, by male & female (about 88% of total records contain indicator for male or female), by date, by patronage, by patronage category. Also includes prayer for choosing a name. And, unlike some alternatives, this book relies on Catholic sources. Get your copy today!
+ + +
Perfect springboard for naming children, choosing Baptismal & Confirmation names, and locating Patron Saints. Ideal for baby shower gifts, Confirmation preparation, parish libraries, home reference library, and more...
+ + +
For More Information & To Purchase, Click Link Below...
Kindle Version Just $4.99 | Paperback $15.99
Notice: Prices are subject to change without notice and do not include any applicable taxes.
---
Try Here For Great Catholic Apps!













My Crucifix
For the iPad®, iPhone®,
and iPod touch®...

For the iPad®...











---
Referral/Incentive Program - Shop At Other Sites To Support This Site!
Note: For pricing, availability, shipping, product & seller info. click links below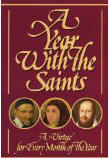 A Year With the Saints [Book] (Click to buy & for more info.)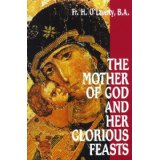 The Mother of God and Her Glorious Feasts [Book] (Click to buy & for more info.)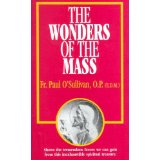 The Wonders of the Mass [Book] (Click to buy & for more info.)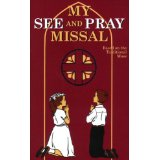 My See and Pray Missal [Book] (Click to buy & for more info.)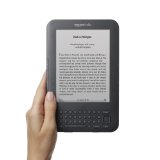 Kindle (Click to buy & for more info.)

GPS Navigator (Click to buy & for more info.)
Thousands More Items To Choose From! - Click Here To Shop By Category
---
---