Fast
Fasting
Catholic Fasting
Abstain
Abstinence
Partial Abstinence
40 Day Fast
Lenten Fast
Fasting in Lent
Eucharistic Fast
Communion Fast
Fast Before Holy Communion
Fasting Before Holy Communion
Fasting Before Communion
Friday Abstinence
Ember Days
Rogation Days
Vigils
When to Fast?
Ash Wednesday
Good Friday
Sin
Mortify
Mortification
Punish
Penance

Notice: Clicking above link leaves this site
More Info. | Problem with link?
---
PLEASE NOTE:
Generally speaking, fasting is mandatory on Ash Wednesday & Good Friday (as applicable) under post-Vatican II regulations. However, mandatory fasting / abstinence may vary by region. Contact your parish or diocese for requirements specific to your area.
Note: While not strictly required, Catholics may be urged to follow the traditional fasting / abstinence practices voluntarily.
Last Update: 3/1/11
---
Topic: Fasting
(click links below)
---

For Fasting Info., Try...
» Fasting / Abstinence / Partial Abstinence (See 'Traditional Practices')
» Catholic Definitions (Fasting, Abstinence, Etc.)
» Reflections: Fasting | Fasting / Abstinence | Prayer & Fasting | Mortification [CB] | Mortification [CL] | Mortification [IH]
» Fasting (Biblical References)
» Fast / Fasting (Topical Scripture)
» For Eucharistic Fast Information, Try Here

For Other Catholic Information, Try...
» Selections From the Baltimore Catechism
» Topic Pages: Sin | Lent | Ash Wednesday | Good Friday
» The Traditional Liturgical Calendar
» "To Fast or Feast? Examining Friday Night Meals at the Parish" (User-Submitted Article)
---
---
Looking For Something Else?
Click Link Below For...
Guide To My Catholic Source.com
Please Help!
---
MyCatholicSource.com Presents...
The iStations Book - Stations of the Cross
NOW AVAILABLE!
+ + +
Two Traditional Way of the Cross Methods for Catholics Based on Our 'Best Selling' App
The iStations Book, presented by MyCatholicSource.com, is a convenient devotional aid for privately praying the Stations of the Cross (Way of the Cross). Features beautiful images, TWO traditional methods, including a Franciscan method, selected prayers in English & Latin. Get it today!
+ + +
''To know Jesus and Him crucified is my philosophy, and there is none higher.'' (St. Bernard, Doctor of the Church)
+ + +
For More Information & To Purchase, Click Link Below...
Kindle Version Just $4.99 | Black & White Paperback $7.99 | Full-Color Paperback $15.99
Notice: Prices are subject to change without notice and do not include any applicable taxes.
---
Try Here For Great Catholic Apps!

My Crucifix
For the iPad®, iPhone®,
and iPod touch®...

For the iPad®...























---
Referral/Incentive Program - Shop At Other Sites To Support This Site!
Note: For pricing, availability, shipping, product & seller info. click links below

Sin and Its Consequences [Book] (Click to buy & for more info.)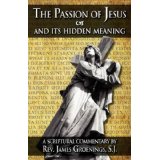 The Passion of Jesus and Its Hidden Meaning [Book] (Click to buy & for more info.)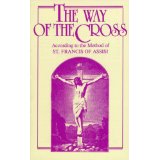 The Way of the Cross [Book] (Click to buy & for more info.)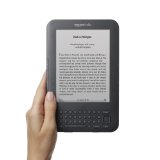 Kindle (Click to buy & for more info.)

GPS Navigator (Click to buy & for more info.)
Thousands More Items To Choose From! - Click Here To Shop By Category
---
---