Indulgences
Indulgenced Prayers
Plenary Indulgences
Partial Indulgences
List of Indulgences
Listing of Indulgences
How to Obtain Indulgences
Requirements For Indulgences
Catholic Church
Sin | Penance
Expiation
Temporal Punishment
Remit Temporal Punishment
Remit Penalties
Remission of Temporal Punishment
Spiritual Treasury
Treasury of the Church
Communion of Saints
Apostolic Penitentiary
Major Penitentiary
Intention
Disposition
Prescribed Works
Prayers & Good Works
Usual Conditions
Enchiridion Indulgentiarum
Raccolta
'Toties Quoties' Indulgence
Month of November
Holy Souls in Purgatory
Church Suffering

Notice: Clicking above link leaves this site
Topic: Indulgences
(click links below)
---

For Catholic Teachings, Try...
» Indulgences [Incl. Introduction / Basics (Q & A), Plenary Indulgences, Partial Indulgences]
» Reflections: Indulgences | Purgatory | Sin | Expiation
» Catholic Web Links [Note: Look for 'Apostolic Penitentiary' link]

For Other Catholic Information, Try...
» Selections From the Baltimore Catechism
» Also Try: "In Heaven We Know Our Own - Or, Solace for the Suffering" [Incl. Prayers for the Departed & 17 'Easy' Ways to Assist Departed Loved Ones] (MyCatholicSource.com Catholic Classic Reprint)
---
---
Looking For Something Else?
Click Link Below For...
Guide To My Catholic Source.com
Please Help!
---
NOW AVAILABLE!
'Catholic Classic' Reprint...
In Heaven We Know Our Own - Or, Solace for the Suffering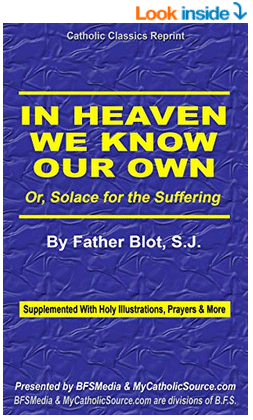 This 'Catholic Classic', which offers consoling 'proof' that the faithful departed remember, love & care for those in heaven and for those still remaining on earth, is a "great balm of comfort" to those who have lost a spouse, child, parent, friend, or other loved one. "A thoughtful bereavement gift, and a 'must-have' for grieving Catholics!"
+ + +
For More Information & To Purchase, Click Link Below...
Kindle Version Just $2.99! | Paperback $8.99
Notice: Prices are subject to change without notice and do not include any applicable taxes.
---
Try Here For Great Catholic Apps!

My Crucifix
For the iPad®, iPhone®,
and iPod touch®...

For the iPad®...























---
Referral/Incentive Program - Shop At Other Sites To Support This Site!
Note: For pricing, availability, shipping, product & seller info. click links below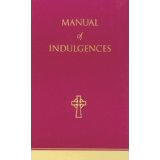 Manual of Indulgences [Book] (Click to buy & for more info.)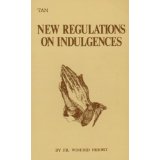 The New Regulations on Indulgences [Book] (Click to buy & for more info.)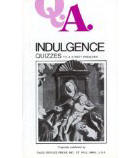 Indulgence Quizzes [Book] (Click to buy & for more info.)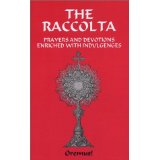 The Raccolta (Traditional Indulgences) [Book] (Click to buy & for more info.)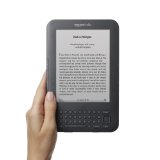 Kindle (Click to buy & for more info.)

GPS Navigator (Click to buy & for more info.)
Thousands More Items To Choose From! - Click Here To Shop By Category
---
---