Death Penalty
Capital Punishment
Death Sentence
Sentence of Death
Death Row
Execution
Criminal Justice System

Notice: Clicking above link leaves this site
More Info. | Problem with link?
---
The Catechism of the Council of Trent on the Death Penalty...
"Another kind of lawful slaying belongs to the civil authorities, to whom is entrusted power of life and death, by the legal and judicious exercise of which they punish the guilty and protect the innocent. The just use of this power, far from involving the crime of murder, is an act of paramount obedience to this [Fifth] Commandment which prohibits murder. The end of the [Fifth] Commandment is the preservation and security of human life. Now the punishments inflicted by the civil authority, which is the legitimate avenger of crime, naturally tend to this end, since they give security to life by repressing outrage and violence. Hence these words of David: In the morning I put to death all the wicked of the land, that I might cut off all the workers of iniquity from the city of the Lord."
Topic: Death Penalty
(click links below)
---

For Catholic Teachings, Try...
» Author questions JPII approach to the death penalty [News Brief Summary: Author questions the late Pope John Paul II's novel approach to the death penalty (8/09)]
» Death penalty for the innocent? [News Brief Summary: Supreme Court Justice writes that the Court "has never held that the Constitution forbids the execution of a convicted defendant who has had a full and fair trial but is later able to convince a habeas court that he is 'actually' innocent" (8/09)]
» Recent Issues: Catholic News & Opinion | Catholic News & Opinion Archive

For Other Catholic Information, Try...
» Topical Scripture: Law / Lawful | Evil / Wickedness | Punish / Punishment | Justice | More...
» Ten Commandments [Note: As is clear from Scripture & Tradition, the commandment not to kill does not absolutely forbid all killing. It may be lawful to kill in certain circumstances (e.g. self-defense, lawful use of the death penalty against guilty persons)]
» Catholic Resources Regarding The Death Penalty ('Quick Help' Page)
» Taking of (Innocent) Life is Forbidden (Reflections)
---
Topic Page: Death Penalty
---
Looking For Something Else?
Click Link Below For...
Guide To My Catholic Source.com
Please Help!
---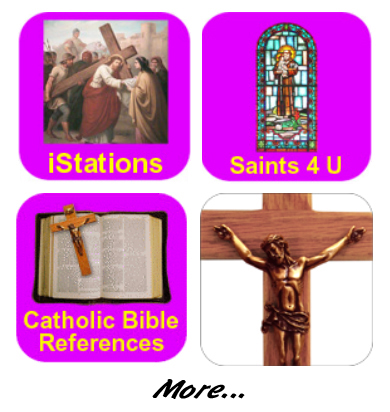 ---
Referral/Incentive Program - Shop At Other Sites To Support This Site!
Note: For pricing, availability, shipping, product & seller info. click links below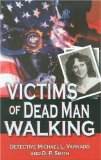 Victims of Dead Man Walking [Book] (Click to buy & for more info.)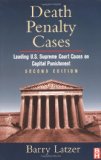 Death Penalty Cases: Leading U.S. Supreme Court Cases on Capital Punishment [Book] (Click to buy & for more info.)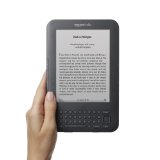 Kindle (Click to buy & for more info.)

GPS Navigator (Click to buy & for more info.)
Thousands More Items To Choose From! - Click Here To Shop
---
---
** Page may contain third party advertisement(s) in any location. We are not responsible for content. Not an endorsement.
Important Notice: We make no guarantees regarding any item herein. Inclusion of any item herein does not imply endorsement. Clicking on a third party link leaves our site. We are not responsible for any third party site / product / service / content / etc. Third parties may not be Catholic. All use of this site is at your own risk. By using this site you indicate agreement to all terms. For terms information, click here.
MyCatholicSource.com ™, MyCatholicSource.org ™, CatholicCommunityCenter.com ™, CatholicCommunityCenter.org ™, BFSMedia ™, BFSApps ™, and other indicated & related items are trademarks of B.F.S.
MyCatholicSource.com, BFSApps, and BFSMedia are divisions of B.F.S.
Copyright © 2010-2022, B.F.S. All rights reserved.
Top | My Catholic Source.com Home | Help | Search | Commercial Sections | Provide Feedback About Topic Pages | Terms of Use