Please Help!
---
NOW AVAILABLE!
MyCatholicSource.com Presents...
Coloring Book For Catholics: 50+ Latin Prayers
(Beginning-Intermediate-Advanced)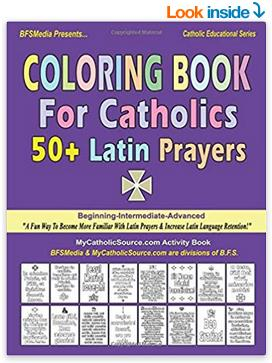 "A Fun Way To Become More Familiar With Latin Prayers & Increase Latin Language Retention!"
+ + +
Designed for Catholics of most any age, this "unique", tradition-minded coloring book contains some of the most popular Catholic prayers in Latin, from aspirations to longer prayers. It's great for Catholic individuals, Catholic families, tradition-minded Catholics, homeschoolers, Latin students, Latin language lovers, seniors, and others...
This 'educational & fun' publication is useful for prayerful relaxation, educational recreation ('learn while you play'), becoming more familiar with Latin prayers & hundreds of Latin words, learning or memorizing Latin prayers, increasing Latin retention, and more...
We hope you will find this book to be both enjoyable, and an instructive tool with respect to Latin, the 'beautiful & majestic language of heaven' and 'official language of the Church' - a language 'consecrated' by the inscription on the Cross that helps to foster a universal bond in prayer with Catholics around the world.
+ + +
"This Catholic coloring book - which provides hours of wholesome & educational recreation - is so much better for your soul than television!"
+ + +
MyCatholicSource.com Activity Book
Click Here For More Information & To Purchase
Notice: Prices are subject to change without notice and do not include any applicable taxes.
---
MyCatholicSource.com Presents...
CATHOLIC CONTROVERSY SERIES
THE TRADITIONAL LATIN ('TRIDENTINE') MASS VS. THE NEW (NOVUS ORDO) MASS
Plus Companion Article: "'Tridentine' Vs. Novus Ordo: Some Pictorial Comparisons"
MyCatholicSource.com Article Reprints
NOW AVAILABLE IN PAPERBACK & E-BOOK FORMATS!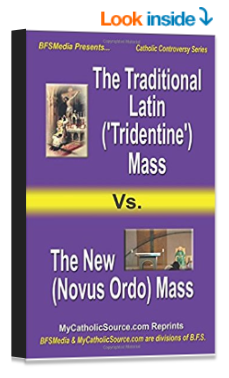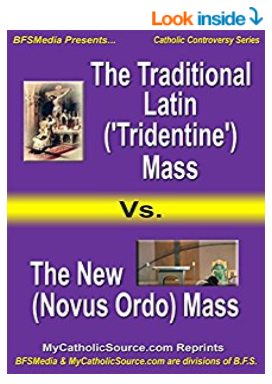 Don't miss this handy comparison between the Traditional Latin 'Tridentine' Mass (TLM) & the New 'Novus Ordo' (NO) Mass (introduced in the 1960's).
These MyCatholicSource.com article reprints contain...
* Brief comparisons of more than 400 points contrasting the TLM & NO
* More than a dozen pictorial comparisons of TLM & NO externals
* Well over 50 links for more information
Includes...
* Brief Comparison of the Old & New Rites of Mass (overview)
* The Desire for the Traditional Mass - a Mere 'Preference'?
* Comparisons Between the Traditional Latin ('Tridentine') Mass vs. the New (Novus Ordo) Mass (400+ individual comparisons)
* Some Further Questions to Consider
* 'Tridentine' Vs. Novus Ordo: Some Pictorial Comparisons
+ + +
"I am convinced that the crisis in the Church that we are experiencing today is to a large extent due to the disintegration of the liturgy" (Cardinal Ratzinger, the future Pope Benedict XVI)
+ + +
Whether you're already attached to the Traditional Latin Mass, or whether you attend the Novus Ordo Mass, you won't want to miss this 'informative & handy' reference publication.
For more information, click links above or visit MyCatholicSource.com/Media
---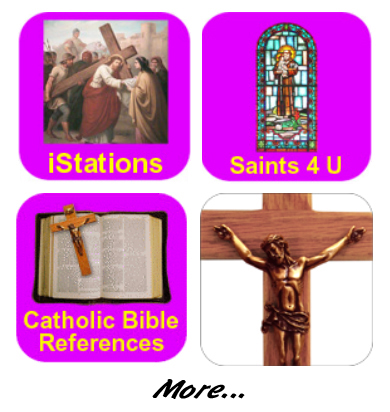 ---
Referral/Incentive Program - Shop At Other Sites To Support This Site!
Note: For pricing, availability, shipping, product & seller info. click links below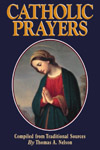 Catholic Prayers [Book] (Click to buy & for more info.)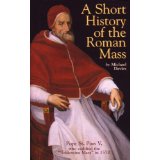 A Short History of the Roman Mass [Book] (Click to buy & for more info.)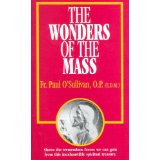 The Wonders of the Mass [Book] (Click to buy & for more info.)

The Incredible Catholic Mass: An Explanation of the Mass [Book] (Click to buy & for more info.)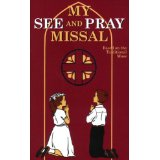 My See and Pray Missal [Book] (Click to buy & for more info.)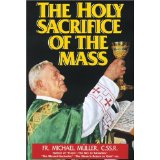 The Holy Sacrifice of the Mass [Book] (Click to buy & for more info.)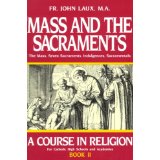 Mass and the Sacraments, Bk. II [Book] (Click to buy & for more info.)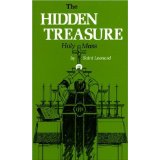 The Hidden Treasure by St. Leonard of Port Maurice [Book] (Click to buy & for more info.)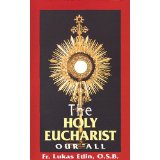 The Holy Eucharist Our All [Book] (Click to buy & for more info.)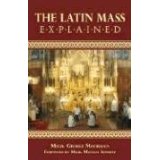 The Latin Mass Explained [Book] (Click to buy & for more info.)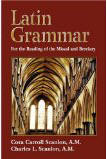 Latin Grammar: Grammar Vocabularies and Exercises in Preparation for the Reading of the Missal and Breviary [Book] (Click to buy & for more info.)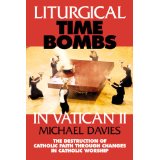 Liturgical Time Bombs in Vatican II: Destruction of the Faith Through Changes in Catholic Worship [Book] (Click to buy & for more info.)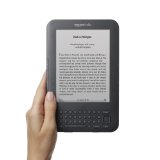 Kindle (Click to buy & for more info.)

GPS Navigator (Click to buy & for more info.)
Thousands More Items To Choose From! - Click Here To Shop
---
---