Please Help!
---
MyCatholicSource.com Presents...
CATHOLIC CONTROVERSY SERIES
THE TRADITIONAL LATIN ('TRIDENTINE') MASS VS. THE NEW (NOVUS ORDO) MASS
Plus Companion Article: "'Tridentine' Vs. Novus Ordo: Some Pictorial Comparisons"
MyCatholicSource.com Article Reprints
NOW AVAILABLE IN PAPERBACK & E-BOOK FORMATS!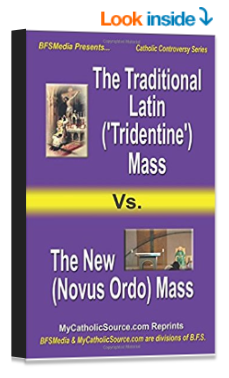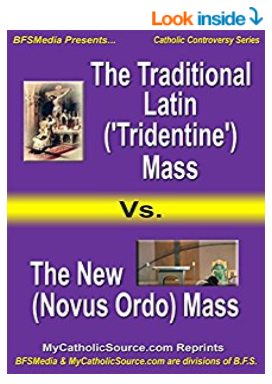 Don't miss this handy comparison between the Traditional Latin 'Tridentine' Mass (TLM) & the New 'Novus Ordo' (NO) Mass (introduced in the 1960's).
These MyCatholicSource.com article reprints contain...
* Brief comparisons of more than 400 points contrasting the TLM & NO
* More than a dozen pictorial comparisons of TLM & NO externals
* Well over 50 links for more information
Includes...
* Brief Comparison of the Old & New Rites of Mass (overview)
* The Desire for the Traditional Mass - a Mere 'Preference'?
* Comparisons Between the Traditional Latin ('Tridentine') Mass vs. the New (Novus Ordo) Mass (400+ individual comparisons)
* Some Further Questions to Consider
* 'Tridentine' Vs. Novus Ordo: Some Pictorial Comparisons
+ + +
"I am convinced that the crisis in the Church that we are experiencing today is to a large extent due to the disintegration of the liturgy" (Cardinal Ratzinger, the future Pope Benedict XVI)
+ + +
Whether you're already attached to the Traditional Latin Mass, or whether you attend the Novus Ordo Mass, you won't want to miss this 'informative & handy' reference publication.
For more information, click links above or visit MyCatholicSource.com/Media
---
MyCatholicSource.com Presents...
My Little Latin Mass Coloring Book
NOW AVAILABLE!
25+ Traditional Latin Mass Coloring Images For Children Or Adults [Low Mass]
+ + +
"Enjoyable & Educational!"
+ + +
Click Here For More Information & To Purchase
Notice: Prices are subject to change without notice and do not include any applicable taxes.
---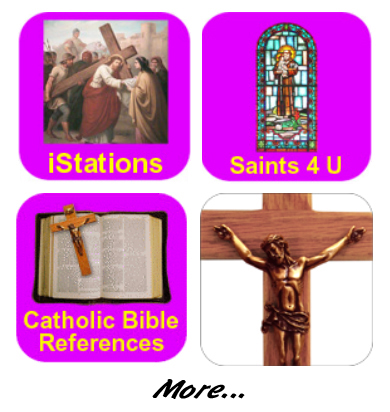 ---
Referral/Incentive Program - Shop At Other Sites To Support This Site!
Note: For pricing, availability, shipping, product & seller info. click links below

The Incredible Catholic Mass: An Explanation of the Mass [Book] (Click to buy & for more info.)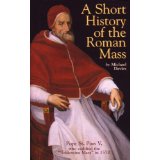 A Short History of the Roman Mass [Book] (Click to buy & for more info.)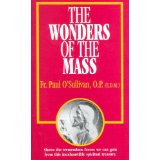 The Wonders of the Mass [Book] (Click to buy & for more info.)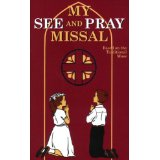 My See and Pray Missal [Book] (Click to buy & for more info.)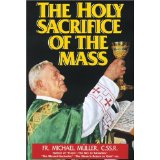 The Holy Sacrifice of the Mass [Book] (Click to buy & for more info.)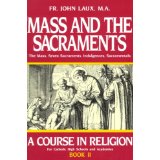 Mass and the Sacraments, Bk. II [Book] (Click to buy & for more info.)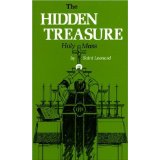 The Hidden Treasure by St. Leonard of Port Maurice [Book] (Click to buy & for more info.)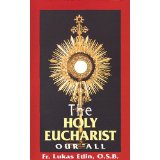 The Holy Eucharist Our All [Book] (Click to buy & for more info.)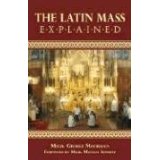 The Latin Mass Explained [Book] (Click to buy & for more info.)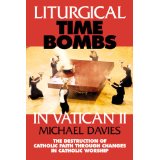 Liturgical Time Bombs in Vatican II: Destruction of the Faith Through Changes in Catholic Worship [Book] (Click to buy & for more info.)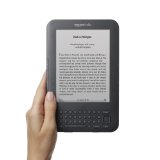 Kindle (Click to buy & for more info.)

GPS Navigator (Click to buy & for more info.)
Thousands More Items To Choose From! - Click Here To Shop
---
---