Return to MyCatholicSource.com | MyCatholicSource.com Media

Latin Mass Magazine Ad (Fall 2017)
Below is a photographed image of our half-page ad in the Fall 2017 issue of 'The Latin Mass: The Journal of Catholic Culture and Tradition' (commonly called 'Latin Mass Magazine')...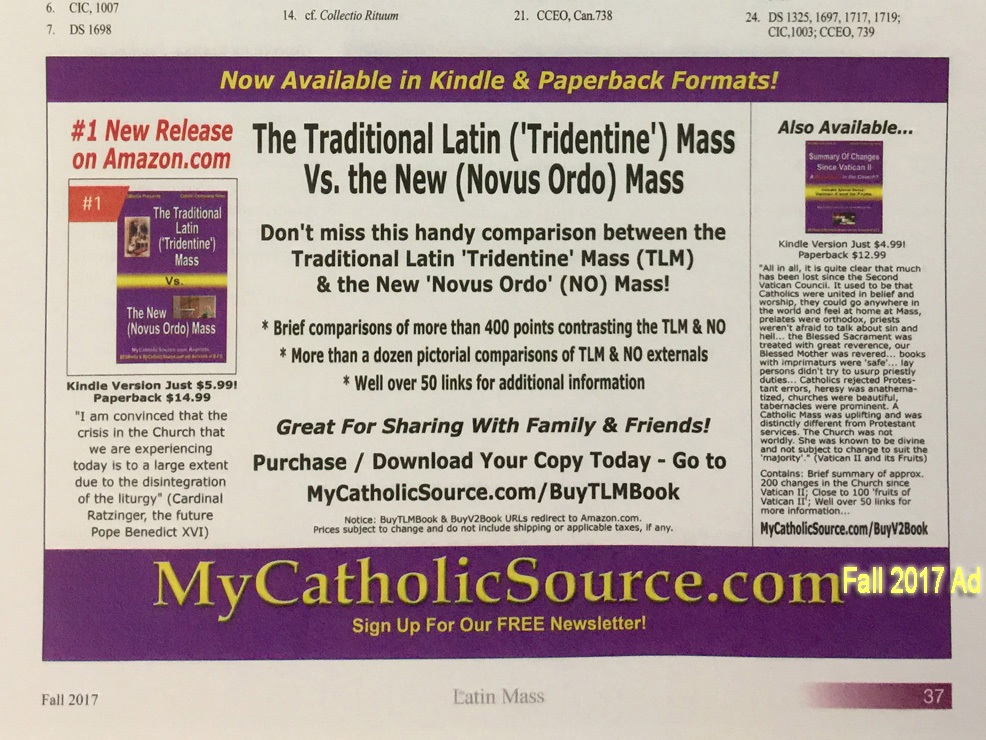 Get Your Copy Today!
TLM: Kindle Version Just $5.99 | Paperback $14.99
V2: Kindle Version Just $4.99 | Paperback $12.99
Note: For More Information on Currently Available Titles, Please Visit MyCatholicSource.com/Media
Notice: Prices indicated herein are subject to change at any time without notice and do not include any applicable taxes. For current pricing, click applicable link(s) above.
---
Thank You for Your Support of MyCatholicSource.com™!
---
Copyright © 2017, B.F.S. All Rights Reserved.